If you are like millions of other Americans, you might suffer from a variety of different symptoms such as headaches, back pain, neck pain, or joint pain. These common issues and others can be treated naturally with chiropractic care. Chiropractic adjustments are natural and effective treatment alternatives. They help your body to heal naturally without the use of surgery or prescription drugs. Here are 10 ways chiropractic adjustments can offer benefits so that you can enjoy a better quality of life.
1. Sciatica
Sciatica is a condition in which pain radiates down into your legs from your lower back. It results from a sciatic nerve that is pressured or damaged. A common type of chronic pain, sciatica can lead to dependence on pain medication in an effort to control it. Chiropractic adjustments can help people who suffer from sciatica by treating the source of the pain rather than simply trying to medicate away the symptoms. With chiropractic adjustments for sciatica, chiropractic doctors work to relieve the pressure that is being placed on the sciatic nerve.
The effectiveness of chiropractic adjustments for the treatment of the chronic pain of sciatica has been well-documented. In one study that was published in the Spine Journal, patients who received chiropractic adjustments vs. those who received simulated manipulations enjoyed the following
Twenty-eight percent were pain-free;
Fifty-five percent experienced a reduction in radiating pain;
Patients in the chiropractic adjustment group experienced fewer days with pain; and
Patients in the chiropractic adjustment group reported fewer days of moderate to severe pain.
2. Low Back Pain and Neck Pain
In a study that was conducted by researchers at the University of North Carolina at Chapel Hill, the researchers found that 80 percent of Americans will suffer some type of low back pain during their lives. A study that was conducted by the National Institutes of Health National Center for Complementary and Alternative Medicine studied patients who suffered from low back pain.
The patients were divided into three groups, including the chiropractic treatment group, the exercise group, and the pain medication group. After 12 weeks, 57 percent of the patients who received chiropractic treatment reported a significant reduction in pain. By comparison, 48 percent in the exercise group and 33 percent in the pain medication group reported significant reductions in pain.
Neck pain is also a common problem that can benefit from chiropractic adjustments. In a study that was reported in the British Medical Journal, patients who received chiropractic treatment recovered more quickly than patients who received care from general practitioners and physiotherapy. The patients who received chiropractic care also enjoyed costs of treatment that were only around one-third of those that the other patients paid.
3. Headaches (Tension and Migraine)
Migraine headaches and tension headaches can result from spinal problems and back pain. If your back is misaligned, it can cause tension in your muscles and pain that can lead to tension or migraine headaches.
Headaches are the second leading condition that is treated by chiropractors behind neck and back pain. Almost 300 studies have been reported in peer-reviewed journals about the effectiveness of chiropractic care for the treatment of headaches.
4. Colic, Acid Reflux and Ear Infections in Children
Children who suffer from several common childhood conditions can benefit from chiropractic care, including children who experience the following:
Colic
Acid reflux
Ear infections
Colic
Colic is a common condition that is suffered by infants. It can cause gas and abdominal comfort, leading to fussiness and crying. A systematic literature review that was published in the journal Explore found that colic symptoms can be significantly reduced with chiropractic adjustments.
Acid reflux and ear infections
Chiropractic adjustments have also been shown to help to alleviate chronic ear infections and acid reflux in children. Researchers believe that this is because of the connection between the nerves in the gut and the brain. When they are overstimulated, children can suffer from ear infections or acid reflux. Chiropractic adjustments can help by correcting subluxations that can affect these nerves. One study found that acid reflux in children can be completely resolved in as few as four visits.
5. Neurological Conditions
Following a chiropractic adjustment to the upper cervical region of the spine, the flow of blood and cerebral spinal fluid to the brain are increased. Research into the benefits of chiropractic care for the treatment of a variety of neurological conditions, including multiple sclerosis and epilepsy, is ongoing. One small-scale study of 15 pediatric patients with epilepsy showed that all of the patients experienced improvements.
6. Blood Pressure
If you have high blood pressure, chiropractic adjustments might help you to get it under control. One study that was published in the Human Journal of Hypertension found that adjustments are just as effective as certain types of medications for high blood pressure. The study also demonstrated that people continued to have lower blood pressure for up to six months after receiving their adjustments. This is great news because medications for high blood pressure can have multiple side effects, including the following:
Dizziness
Fatigue
Nausea
Unintended weight loss
Anxiety
Opting for chiropractic adjustments instead of medication as a first-line approach to treatment might provide you with the same benefits of medication but without the negative side effects.
7. Surgery Prevention
A huge benefit of choosing chiropractic care is that it can help you to avoid undergoing back surgery. The Journal of the American Medical Association recommends that people who suffer from low back pain should try chiropractic care before they undergo spinal surgery.
8. Frozen Shoulder
A frozen shoulder can limit your mobility and cause pain. In a clinical trial that looked at the effectiveness of chiropractic adjustments for frozen shoulder syndrome, chiropractic care was found to be very effective. Fifty patients participated in the study. Out of that number, 16 enjoyed a complete recovery from their frozen shoulder symptoms while half showed improvements of 75 percent to 90 percent.
9. Scoliosis
Scoliosis is a condition in which people have abnormally curved spines. The curvature can cause abnormal posture, pain, difficulty breathing, and a reduction in the range of motion. Chiropractic adjustments have been shown to help people who suffer from scoliosis. When it is combined together with physical therapy, the progression of the condition may be halted.
10. Athletic Performance
Many athletes and sports teams use chiropractic treatment because it can help to reduce inflammation and pain while helping to keep your body in great shape. Chiropractic adjustments can help to alleviate tension and pain from participating in sports. They can also help to boost your immune system and to improve your athletic performance.
Contact Absolute Health Chiropractic in Gainesville
Chiropractic adjustments can offer numerous health benefits and can help to improve the quality of your life. If you live in Gainesville, Florida and suffer from one of these or another health condition, seeing a chiropractor might be a great alternative to medication and other types of medical care. To learn about how chiropractic care might benefit you, contact Absolute Health Chiropractic to schedule an appointment by calling (352) 377-7373.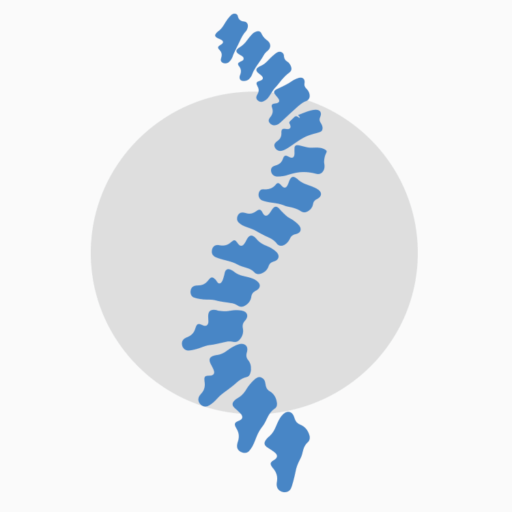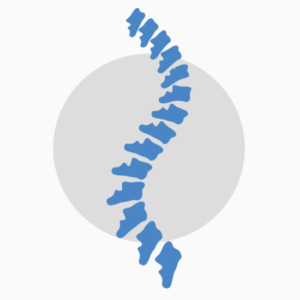 Chiropractor Dr. Haines | Absolute Health Chiropractic | 2720 NW 6th St #1 | Gainesville, FL 32609 | (352) 377-7373 | Map & Directions