Migraine, sinus, tension headaches chiropractor Gainesville, FL
A headache, known medically as cephalgia, can be caused by many different factors. Three of the most common, and painful, types of headaches are migraine, sinus and tension headaches. Unfortunately, the typical medical treatment for severe, ongoing headaches is pretty limited to neurologic and narcotic drugs. These drugs come with many, sometimes serious, side effects. Furthermore, over time such medications often become less and less effective as the patient builds up a tolerance to them and require increasingly larger doses for relief.
Can a chiropractor help with headaches?
Absolutely. When many people think of a chiropractor, they immediately think of the spine. While it's very true that chiropractic techniques focus on the spine, the spine is actually the main conduit of most bodily sensation and function, including pain. A chiropractor knows how to use spinal adjustment and other techniques to relieve pain in various parts of the head and reduce chronic headaches.
Migraine and chiropractic care
Migraines are chronic, severe headaches that last over four hours. Migraine victims can have crippling pain and often, but not always, experience sensitivity to light, known as photophobia, and/or sound, or phonophobia. So what is the best remedy for migraine headaches? While the exact cause of migraine headaches is not yet completely clear, there is scientific evidence that chiropractic adjustment for migraines often results in greatly reduced pain. In fact, a study in 2000 showed that some patients experienced 90 percent relief of their pain after just two months of chiropractic spinal adjustments. This is achieved by correcting subluxations, or misalignments, in the spine that irritate the spinal nerves and may lead to migraines.
Going beyond spinal adjustment, many migraine sufferers find relief from soft tissue therapy performed by a chiropractor, such as myofascial release. This allows for increased blood flow and reduced vascular congestion to the muscles and connective tissue of the head. Since decreased blood supply is thought to be one cause of migraine headaches, these chiropractic techniques directly reduce the frequency and intensity of migraines.
Toxins and chemical imbalance are other factors that are suspected causes of migraines. This is largely due to poor diet and nutrition. A good chiropractor can also help with this aspect through nutritional counseling and advice.
Chiropractic sinus relief
The sinuses are cavities within the skull. Unfortunately, these cavities often fill with fluid, causing pressure to build up and a headache to form. This is due to different factors, such as allergies and sinus infections, called sinusitis. Traditionally, physicians prescribe medications for sinus issues, which may or may not be effective. Unlike antibiotics and steroids, chiropractic sinus relief works quickly and has no side effects.
Chiropractic treatment for sinusitis has several approaches. The first is spinal adjustment to relieve referred pain and help the immune system to function properly. A healthy immune system is vital to resisting and minimizing sinus infections.
Next, chiropractic sinus adjustment can be performed directly to the face and head. The human skull is made up of numerous small bones which can all slip out of alignment. Skilled manipulation of these bones will clear the nasal passageways and allow the patient to breathe easier. Chiropractic adjustment for sinus drainage is largely painless and allows the sinus passages to become unclogged quickly. This leads to quicker recovery from sinus infections and decreased sinus pressure.
What is a tension headache?
Tension headaches are the most common type of headache. Almost everyone has experienced a tension headache during their life. The causes are numerous, including poor posture, stress, grinding of the teeth, sun and heat exposure, and a toxic diet. These headaches usually form in the temples and back of the head.
Chiropractic care for tension headaches is extremely effective as it addresses both muscle tightness and spine misalignment, two major causes. Pain in the occipital region, or back of the head, is referred to as occipital neuralgia. This condition is particularly amenable to chiropractic adjustments since discomfort in this area is often referred from the neck. A chiropractor can hone in on the exact areas of pain and provide both spinal and local adjustments to soothe irritated nerves and muscles.
Chiropractic spinal adjustment is a natural treatment for tension headaches and for most patients is preferable to ineffective over the counter medications or addictive narcotic prescriptions.
Chiropractic is ideal for pain management
Chiropractic treatment techniques are time tested and provide genuine pain management using natural methods without harmful side effects. Chronic and severe headaches are debilitating and diminish quality of life. Those afflicted with headaches don't have to suffer continuously or take dangerous medications to live with their condition. Chiropractic care for headaches offers a path to effective pain relief and a better life.
---
We love talking to patients, so please call us to discuss additional questions and concerns you may have about chiropractic care for migraine, sinus and headache including:
Can chiropractors help migraines?
Can a chiropractor help with headaches?
Chiropractic treatment for migraine headaches.
Migraine and chiropractic care.
What is a tension headache?
Tension headache chiropractic treatment.
Chronic tension headaches chiropractic treatment.
Chiropractic adjustment for migraines.
Can tension headaches make you feel dizzy?
What causes a headache in the back of the head?
Natural treatment for tension headaches.
Chiropractic treatment for sinusitis.
Chiropractor for sinus treatment.
Chiropractic sinus adjustment.
Chiropractic adjustment and sinus drainage.
Chiropractic adjustment for sinus infection.
Chiropractic sinus relief.
---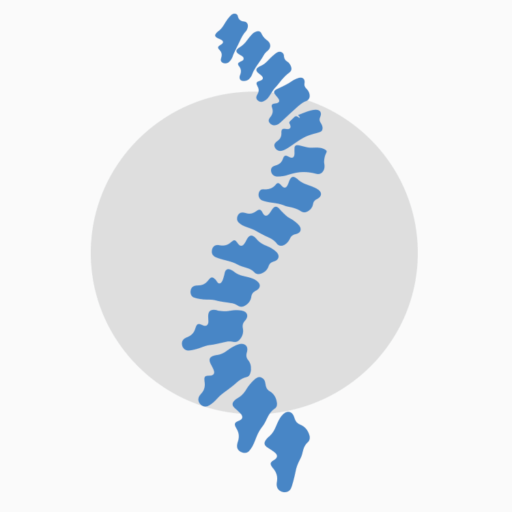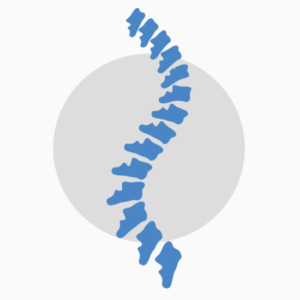 Chiropractor Dr. Weigle | Absolute Health Chiropractic – Migraine, Sinus and Headache Chiropractor in Gainesville, FL | 4110 NW 37th Place, Suite D | Gainesville, FL 32606 | (352) 377-7373 | Map & Directions