What is a pinched nerve?
A pinched nerve happens when a nerve becomes compressed, often when a vertebra has rotated out of position, putting pressure on the spinal nerve. Even a small amount of pressure can change the amount of function from the brain to the body causing movement limitation, pain and weakness. A pinched nerve can be caused by sleeping in an awkward position, sitting in one position for some length of time, a sudden twisting of the body or some form of accident.
When patients have an irritated nerve in the neck, they often feel the pain down their arms. Freeing that nerve from the irritation can relieve the pain. Adjusting the spine and doing therapies to the neck to reduce the compression will effectively help ease the pain. Dr. Weigle is committed to correct the underlying problem before it ends up getting worse.
When patients feel a pinched nerve in the shoulder, it is not usually caused by the nerve in the shoulder as being "pinched" per se, but rather it is due to a pressure in the nerves of the spine located in the neck. Often, a pinched nerve in the neck can cause weakness in the arms too.
Recognize the symptoms of pinched nerve
You have difficulty sleeping. Because pain can get worse at night, some people with a pinched nerve have sleep disturbances. People with a pinched nerve have difficulty finding a good sleeping position.
Signs of weakness. If the nerves are compressed and damaged, it affects their "commands" from the brain to the muscles. As the nerve gets pinched, the muscles get weaker.
"Pins and needles." The symptom of a "pins and needles" sensation occurs because when the nerves are compressed, their function is affected.
Numbness. A tingling sensation in any part of the body can be the effect of the pinched nerve. Numbness in the legs and feet affect the way you walk, your leg motor strength and even your sensory perception.
Sharp pain. It can worsen when coughing or sneezing. Pain in the lower back can radiate down to the buttocks and legs and pain in the upper back can affect the shoulder and arms.
Your balance may be off. When you have a pinched nerve, you've lost your sense of touch in certain areas. The commands to your body to perform certain tasks are disrupted. This disruption can cause you to lose your sense of what your body is doing or how it's performing and this may cause you to lose your balance.
Pinched nerve treatment
Upon completion of Dr. Weigle' thorough evaluation to determine whether or not you do have a pinched nerve. Dr. Weigle can specifically realign the vertebrae to remove the pressure off of the nerve, repositioning the bones and relax the muscles, thereby alleviating the pain and increasing movement. Sometimes an x-ray can reveal more. Because nerves can regenerate slowly over time, it is important to see a chiropractor for evaluation for pinched nerve symptoms which are persistent and painful. Dr. Weigle will go over your treatment plan, which can involve regular maintenance of the spine, proper nutrition, lifestyle changes, sufficient exercise and a better posturing.
Pinched nerve prevention
Once a patient has had treatment with Dr. Weigle at Absolute Health Chiropractic in Gainesville, FL location, it will be important to follow certain guidelines for prevention of another episode or a pinched nerve. Preventative measures include:
Develop and maintain good posture, when sitting down and standing up. When standing for any length of time, rest one foot on a small stool to relieve lumbar pain. When lying, place a pillow between your flexed legs. If you sit at a desk all day, make sure that your desk and surroundings are "ergonomically correct," meaning, all equipment and devices that you use all day function well with the body and its movements. Your computer monitor and keyboard should be centered in front of you. Constantly twisting your neck to look at a monitor can case a pinched nerve in your neck which can radiate to your shoulder and arms.
Stretching your back will help release any compression that may be occurring on your nerves.
Take frequent breaks and limit repetitive activities. When at work, take a 30-second "microbreak" every 30 minutes. Stand up and stretch. Leave your desk and take a short walk.
Maintain a healthy weight. Pinched nerves may result when extra weight is pushed into spaced between bones in the low back area. Eat potassium-rich foods like bananas and avocados, and calcium intake such as cheese and milk can help too.
Incorporate strength and flexibility exercises. Knee to Chest exercise is a simple stretch and will help prevent a pinched nerve in your back. Simply lay on your back and slowly bring both knees up and hold them close to your chest for thirty seconds to a minute.
Get enough sleep. Over-working can worsen a pinched nerve. Get enough rest to help relieve tension and pain.
---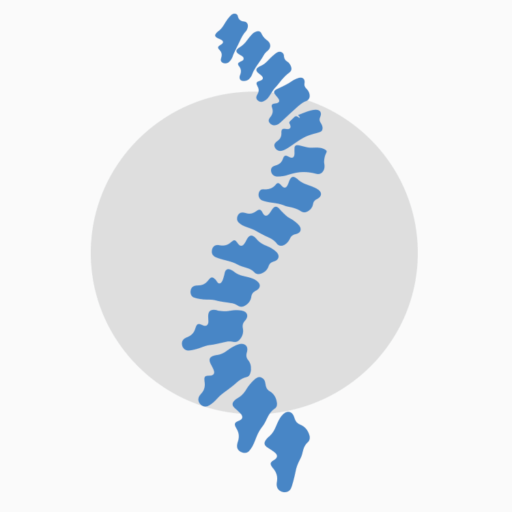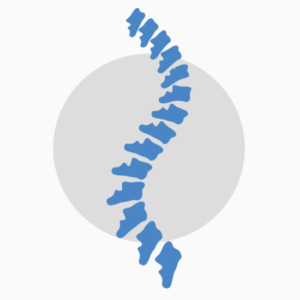 Chiropractor Dr. Weigle | Absolute Health Chiropractic – Pinched Nerve Treatment Chiropractor in Gainesville, FL | 4110 NW 37th Place, Suite D | Gainesville, FL 32606 | (352) 377-7373 | Map & Directions