Joint Pain
The benefits of chiropractic therapy are not reserved to only the spine and head. In fact, chiropractic techniques are routinely employed to decrease joint pain and quickly get patients active again.
Dr. Weigle offers chiropractic for joint pain relief, no matter the cause or location. The safe, natural care provided at Absolute Health Chiropractic will not only help relieve your joint pain and stiffness, but aid in preventing injuries and keep joints limber. Chiropractic has long been known to be an effective method of relieving pain, stiffness and nerve problems in the limb joints. Specifically, a 2013 review of published studies found evidence that chiropractic explicitly helps tennis elbow and carpal tunnel syndrome patients.
Arthritis
Arthritis can strike any of the over 300 joints in the human body. While there are dozens of classifications of arthritis, the two most prevalent types are rheumatoid arthritis and osteoarthritis. Rheumatoid arthritis is an autoimmune disorder in which the body's defenses break down the joints in an abnormal response. The main cause is simple heredity.
Seen more frequently than rheumatoid, osteoarthritis is the wearing down of the cartilage that buffers the bones within joints. It usually develops gradually over time. Normal, everyday use of the body causes this process, and it is often found in the elderly. People who have used their bodies rigorously over the years, such as athletes, are particularly prone to this condition.
Unfortunately, arthritis is a bit of a catch-22. The best way to keep joints affected by arthritis loose and pain-free is to keep moving and exercising. You may have heard the saying, "motion is lotion." Of course, the pain of arthritis makes keeping in motion difficult or impossible. Dr. Weigle addresses this issue with a combination of adjustments, stretches, specialized exercises and other forms of physiotherapy so that you can stay active, to improve both your arthritis and overall health.
Ankles
Your ankles have a difficult job. Not only do they have to support the weight of your entire body, but they must flex, extend, rotate and pivot in perfect, fluid motion to allow you to walk, run and jump. It's no wonder that the ankles are very susceptible to sprains and fractures. Weak ankles are a liability that can result in further, more serious injury.
The ankle is actually a composite of three joints involving seven total bones, so there's plenty of opportunity for the ankle to shift out of alignment. Dr. Weigle uses adjustments to put everything back into its proper place, thus restoring normal strength and function and preventing future injuries. Having your ankles examined and adjusted at Absolute Health Chiropractic on a regular basis will ensure that you're always on firm footing.
Knees
Like the ankles, the knees bear a lot of weight, and knee pain is a common complaint. You probably know someone who has had some form of knee surgery or "scope." The problem is that surgery always carries risks – infection, blood clots and anesthesia complications. Even with a successful surgery, there's no guarantee the condition won't return and often scar tissue presents other problems down the road.
Dr. Weigle employs multiple methods to relieve knee pain, whether caused by arthritis, torn ligaments or problems with a meniscus. Adjustments, exercises, cold or heat may all be used to reduce pain and stiffness in your knees, without the risks from invasive procedures.
Hips
The hip joints are subject to problems from disease, nerve entrapment, and other trauma. Hip replacements are one of the most common types of orthopedic surgery performed in the US. Many times the problem is due to issues with the sacroiliac (SI) joint, found in the pelvis.
If the SI joint is hypermobile, meaning it moves to a greater degree than it should, this can cause pain and a feeling of the hip "giving way." Chiropractic adjustment is a great treatment for sacroiliac joint pain hypermobility. By gently fitting the SI joint snugly back into place, Dr. Weigle can not only relieve hip pain, but prevent future slippage. In addition, she will recommend appropriate treatment exercises for strengthening the joint and improving range of motion.
Another frequent hip problem is avascular necrosis. This is where the head of the femur, or thigh bone, begins to die off from poor blood supply. Traditionally, this almost always results in a prosthetic hip replacement, a major surgery with a very long convalescence. Often, patients will need another hip replacement a few years down the road when the hardware fails. However, chiropractic adjustment offers a safe, simple alternative. By correcting any subluxations, or minor dislocations, in the spine and hip itself, Dr. Weigle is able to increase blood flow to the hip, resulting in healthier bones and a more stable joint.
Shoulders
Some may think that shoulder problems are limited to golfers and bowlers, but anyone who's ever had a torn rotator cuff or a dislocated shoulder knows this simply isn't true. Shoulder issues can be suffered by anyone who does overhead work or is unfortunate enough to be injured. The shoulder is one of the most versatile joints of the body and is used almost anytime we use our hands. As a result, shoulder problems are particularly painful and aggravating.
Targeted chiropractic adjustment to the cervical spine, which provides the nerves to the arms, along with therapies to the shoulder itself, offer an effective method of pain reduction. Furthermore, a shoulder that has been dislocated once is more likely to come out of position in the future, sometimes with very little force required. Proper chiropractic adjustment helps prevent the shoulder from slipping out of place again, keeping everything where it should be.
Elbows
There's nothing funny about pain in your funny bone. Tennis elbow is probably the most common difficulty suffered in the elbow area. Known medically as lateral epicondylitis, tennis elbow is caused by repetitive use of the elbow, and is not restricted to athletes. The condition involves not only the long bones of the arm, but the connective tissue and soft tissue surrounding the joint. It is often accompanied by bursitis, or an inflammation of the joint capsule.
Most physicians treat tennis elbow with a course of pain medications. If the patient doesn't improve in six to 12 months, then surgery is usually recommended. That's quite a while to live with serious pain. Yet, pain medications and surgery can both be avoided by simple chiropractic care. Dr. Weigle will thoroughly examine your condition, including x-rays if necessary. An effective treatment program typically consists of adjustments to ensure correct alignment of the humerus, radius and ulna, in conjunction with soft tissue therapies, exercises, and/or stretches. Dr. Weigle' professional therapy provides pain relief and a return to full motion without the side effects of drugs or the risks and inconveniences of surgery.
Wrists
Carpal tunnel syndrome has reached epidemic proportions in the US, largely as a result of our modern lifestyle. Even if you don't have a "physical" job, chances are that you repeatedly flex and extend your wrists through the day by typing, whether for work or just too much time on Facebook. These repetitive motions cause carpal tunnel syndrome, which is an entrapment of the median nerve in the arm and wrist. Carpal syndrome causes numbness, pain and tingling in the hand, wrist and fingers. Advanced cases can even result in discoordinated finger movements.
Most serious cases of carpal tunnel syndrome are addressed with surgery, known as a carpal tunnel release because the median nerve is freed from entrapment and pressure on the nerve is relieved. In the case of bilateral carpal tunnel, or symptoms in both hands, the patient will have a single side fixed at a time, in order to have at least one functional hand. This necessary delay means it could be six months to two years before the problem is fully repaired. There's also no guarantee that symptoms won't return months to years later, requiring additional surgery.
Dr. Weigle is trained at releasing trapped or pinched nerves. That's a large part of what chiropractic does throughout the spine. In fact, checking for subluxations and entrapped nerves in the vertebrae is usually the first step for carpal tunnel patients. After correcting any issues here, Dr. Weigle can provide therapy directly to the wrists and hands, releasing nerves without the need for invasive surgery. Perhaps best of all, both wrists can be treated simultaneously and, unlike with surgery, there's no long recuperation period.
Natural, Drug-Free Joint Pain Relief
Anti-inflammatories and steroids are the medications usually prescribed for arthritis and other joint pain. They are fraught with side-effects and can quickly build up to toxic levels in your body. The next time you see an advertisement for a pain medicine, listen to or read the side effects. You'll find they're numerous.
Chiropractic treatment from Dr. Weigle at Absolute Health Chiropractic in Gainesville, Florida, is a completely natural, non-invasive alternative. Proven and safe techniques are used to not only lessen your pain, but to allow your joints to move easily and freely so that you can experience well-being and a great quality of life.
---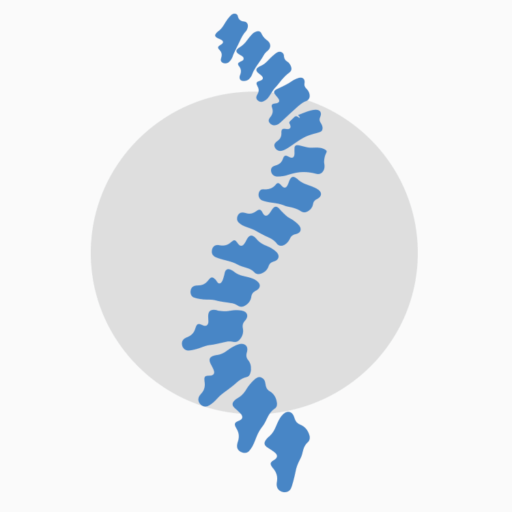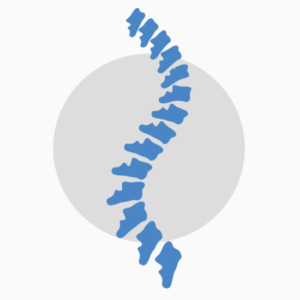 Chiropractor Dr. Weigle | Absolute Health Chiropractic – Chiropractor for Arthritis in Gainesville, FL | 4110 NW 37th Place, Suite D | Gainesville, FL 32606 | (352) 377-7373 | Map & Directions