Dr. Rick Haines, Chiropractor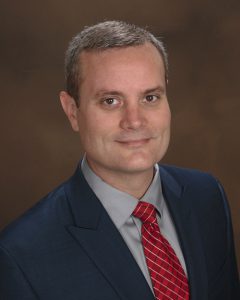 Dr. Rick Haines is a long time Gainesville resident whose life was altered through Chiropractic.
After growing up in Tallahassee, Dr. Rick Haines made the move south to Gainesville to attend the University of Florida. He received his Bachelor of Science Degree and completed his Internship at North Carolina Baptist Hospital in Winston-Salem, NC. He spent the next four years completing his Chiropractic Education at Sherman College in Spartanburg, SC. Four months after graduation, he moved back to Florida and began practicing chiropractic.
Dr. Haines was introduced to Chiropractic while he was completing his undergraduate studies at the University of Florida. During his sophomore year, he began to suffer from debilitating migraine headaches. After going from one medical doctor to another and trying several prescription medications, he was still having a migraine every two weeks. Luckily, Dr. Haines had a persistent roommate whose father was a chiropractor. Having never been to a chiropractor before, Dr. Haines was reluctant to go. Dr. Haines was finally convinced to make an appointment. He completed his recommended plan of care and hasn't suffered from migraines since. In fact, he walked away so impressed with chiropractic care that he chose to make it his own career path.
Currently, Dr. Haines practices Chiropractic in Gainesville where he enjoys attending Gator football and basketball games. Weekends usually find him engaging in any of numerous outdoor activities, including fishing, vegetable gardening, hiking, running or cycling. Along with a good diet and frequent exercise, Dr. Haines maintains good health through regular chiropractic care.
Denise, Office Manager
Denise is a native Florida resident born just up the road in Live Oak. She graduated with honors from the University of Florida and worked several years in Alzheimer's/Dementia care and as a weight loss consultant.
Denise's life was improved by chiropractic when she severely herniated a disc while catching a falling patient. She was treated with conservative chiropractic care and has completely recovered from her injury. Denise enjoys running, Orangetheory Fitness, yoga, tennis and of course getting adjusted on a regular basis. Look for her smiling face at the front desk when you come to the office!
---
Chiropractor Dr. Haines | Absolute Health Chiropractic | 4110 NW 37th Place, Suite D | Gainesville, FL 32606 | (352) 377-7373 | Map & Directions