Chiropractic adjustments / subluxations
The human body is an incredibly complex organization of multiple organ systems, yet it is all centered around and controlled by the central nervous system, consisting of the brain and spinal cord. The vast majority of both motor and sensory nerves travel through the spinal cord, encased in the spinal column. The spinal column itself serves to protect the spinal cord and is made up of about 33 vertebrae, including the sacrum and coccyx. Each of these vertebrae can flex and extend both independently and as a unit, permitting a tremendous range of motion, though occasionally this flexibility comes with a price of misalignment.
Although the spine usually does a great job of protecting the delicate nerves that run through it, it can become misaligned by trauma, disease, repetitive stress and the normal activities of daily life. Such misalignments are known as subluxations and can occur throughout the spine, both at single and multiple levels.
A subluxation can cause multiple issues. A nerve may become impinged, or pinched, or simply irritated. Of course, depending on the location in the spine of the affected nerve, this may result in pain, impaired motor function and organ dysfunction.
What is a chiropractor?
A chiropractor is a health professional who is trained and skilled in chiropractic medicine. Chiropractors like Dr. Weigle in Gainesville hold a postgraduate doctor of chiropractic (DC) degree from a four year institution. Like other physicians, chiropractors are required to complete both an undergraduate degree as well as four years of study at a specialized school. Additionally, successful completion of a chiropractic medicine internship and literal hands-on training are requisite for a practicing doctor of chiropractic.
As with surgeons and physicians, all 50 states license chiropractors to ensure professional standards and patient safety.
Chiropractic is a form of complementary and alternative medicine that uses various techniques to adjust the bones and joints of the human body back into their proper alignment. Although it's certainly true that chiropractic medicine largely focuses on the vertebrae, chiropractic treatment is by no means limited to just the spine. Chiropractic adjustments can also be provided to the head, face, jaw, arms and legs, providing relief from both chronic conditions and acute injuries.
The spine was recognized as the center of whole body health as long ago as ancient Greece, but modern chiropractic was developed by D.D. Palmer at the start of the 20th century. Although modern chiropractic is still centered on Palmer's discovery of spinal adjustment, many additional techniques have been developed in the interim. These methods use both modern and traditional modalities to ease everything from arthritis to sinus infections.
What is chiropractic adjustment?
A chiropractic adjustment is much more than simply pressing on the back. Dr. Weigle at Absolute Health Chiropractic uses controlled pressure with specific amplitude and velocity in order to correct subluxations and provide pain relief. Bringing the spine back into appropriate alignment not only helps with current issues patients might be suffering, but also helps to prevent further injuries and problems. Adjustment is a precise technique that focuses on specific areas to safely bring about positive results.
What does a back adjustment feel like?
A chiropractic adjustment to the spine is pretty painless and actually may feel quite pleasant, especially if you've been in pain for some time. You might be wondering what to expect from your first chiropractic adjustment at Absolute Health Chiropractic. Before any adjustment, Dr. Weigle will take your medical history, perform a thorough physical exam, and obtain any necessary x-rays. Once she's diagnosed your problem, treatment will be recommended.
If a spinal adjustment is part of your treatment, Dr. Weigle will make the process as comfortable as possible. Various techniques will be employed to bring your vertebrae into alignment, including manual adjustment and possibly adjustment with an activator, a small device used to tap individual vertebrae back into their correct positions. You may hear or feel a popping or cracking during adjustment. This is simply the sound of gas in the joint and is no cause for concern.
Some patients, particularly those with pinched nerves and bulging or herniated discs, may feel instant relief after an adjustment by Dr. Weigle. Others will need several sessions for maximum benefit. It's also important to note that chiropractic adjustments don't just benefit those experiencing pain or stiffness. Everyone develops subluxations over time and a skilled adjustment from Dr. Weigle can prevent problems before they become apparent.
What causes subluxations?
If the aim of chiropractic medicine is to correct subluxations, thus restoring normal function and health, then what causes subluxations in the first place? A subluxation is a partial dislocation, produced by the following:
injury
strain
overuse
arthritis, or
other disease
Subluxations often develop slowly over time, as the normal, everyday wear and tear on the body can cause these misalignments. Of course, sudden trauma, like sports injuries and falls, can generate a subluxation more rapidly.
It's important to realize that a subluxation can form in any of the dozens of joints in the body and are certainly not just limited to the spine. Besides the vertebrae, commonly subluxed joints include:
shoulders
hips
knees, and
ankles
Dr. Weigle provides treatment to correct subluxations whenever and wherever they appear.
Subluxation symptoms
The most common and obvious subluxation symptoms are back pain, joint stiffness and limited range of motion. A body in perfect health moves easily and without pain. Malalignment of bones and joints results in reduced mobility and painful motion. This can make exercise unpleasant or impossible, impacting quality of life and overall health. Pain is also closely linked with depression, anxiety and poor overall mental health.
However, subluxation symptoms are not limited to the most apparent ones listed above. Subluxations in the spine can cause pain, numbness and tingling, or radiculopathy, throughout the body. Also, misalignment of the bones of the skull often leads to increased susceptibility to ear infections, sinus problems and jaw issues. Sometimes subluxations are completely asymptomatic, but are still problems just waiting to manifest. Through physical examination, testing, and x-rays, chiropractor, Dr. Weigle, can detect subtle misalignments before they cause pain and dysfunction.
Subluxation correction
Bulging discs, tennis elbow, stiff shoulders and a host of other problems are resolved by skilled chiropractic physiotherapy. Through various chiropractic techniques, Dr. Weigle realigns the body to its proper configuration. This increases blood flow, promotes greater range of motion and diminishes pain, allowing you to stay active and fit and providing peace of mind. Chiropractic adjustment is a safe and completely natural method to fix subluxations and live a pain-free life. Regular adjustment is a great, proactive way to prevent injuries and a vital part of a healthy lifestyle.
---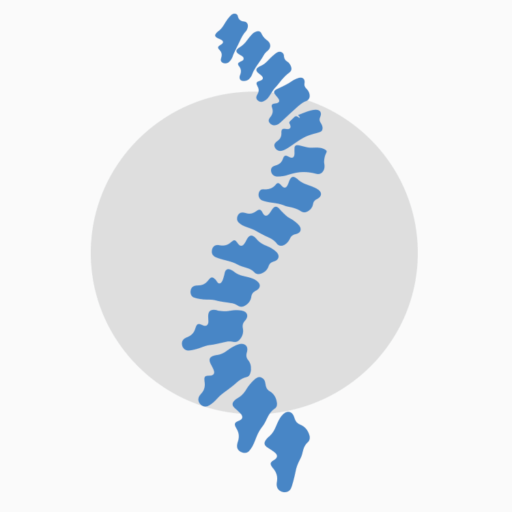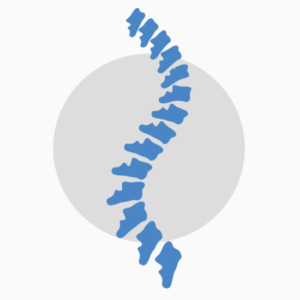 Chiropractor Dr. Weigle | Absolute Health Chiropractic – Chiropractic Adjustments Gainesville, FL | 4110 NW 37th Place, Suite D | Gainesville, FL 32606 | (352) 377-7373 | Map & Directions