Vertigo and dizziness explained
Almost everyone has experienced dizziness on occasion. Perhaps you looked down from a great height or spent too much time on a whirling amusement park ride. If so, you know that dizziness is an unpleasant sensation that leaves you disoriented and often nauseous. For some of us, dizziness only lasts a few minutes. Unfortunately, though, many people suffer from chronic or near constant dizziness that causes discomfort and interferes with daily life. One form of chronic dizziness is known as vertigo. It has many causes and many symptoms, but thankfully effective, natural treatment is available.
What is vertigo?
The words "dizziness" and "vertigo" are often used interchangeably, but vertigo is actually a medical term for a form of dizziness. Vertigo is a sensation that your surroundings are spinning around you or rocking when you're actually stationary. It's important to note that vertigo is not a sensation of fainting or falling, although the symptoms can be quite similar. Vertigo is also not the same as lightheadedness, yet they both can be caused by the same disorders.
Vertigo causes
Since the human body's system for maintaining balance and interpreting one's position is incredibly complex, vertigo can be caused by a myriad of factors. These factors are classified into two major categories, peripheral and central vertigo.
Peripheral vertigo accounts for the vast majority of vertigo cases. Peripheral vertigo can be caused by issues with the inner ear. Infections, Ménière's disease, rapid motion of the head or neck, atmospheric pressure changes and visual problems are a few of the possible origins of peripheral vertigo.
Central vertigo is much rarer than peripheral vertigo and is caused by central nervous system issues. Blows to the head, brain lesions, concussions or damage to the cerebellum, the balance center of the brain, are all potential sources of a central vertigo syndrome.
Vertigo symptoms
While extreme nausea and the resultant vomiting are the best known symptoms of vertigo, there are many others. Vertigo sufferers also often experience sweating, impaired walking ability, migraine headaches and anxiety. Patients may also be struck with unhealthy weight loss, stomach pain, heartburn and dental problems as a result of chronic vomiting.
Of course, all these symptoms lead to a serious reduction in quality of life and well-being. Patients with severe vertigo often have to heavily modify their lives and abstain from daily activities that others take for granted, such as driving, traveling, dancing, sports and even walking long distances.
Vertigo treatment
The typical vertigo treatments offered by physicians consist of prescription medications. Corticosteroids, antihistamines and antiemetics are the most commonly prescribed types of drugs for vertigo. Unfortunately, each of these carries risks, harmful interactions with other drugs and side effects.
Prescription steroids can raise blood sugar levels, leave you vulnerable to infections and even cause facial changes with long term use. Antihistamines often create extreme drowsiness and dry out the nasal passages, resulting in nosebleeds. Antiemetics, or drugs to prevent nausea, also can make you sleepy and even precipitate tremors in some cases.
Chiropractic treatment for vertigo
Any vertigo treatment should ideally address the root cause(s) for the dizziness. Chiropractic adjustment for vertigo provides effective, natural methods to correct several of the possible origins of your condition.
The chiropractor will start with a comprehensive physical exam, including balance testing, to diagnose the source of your vertigo. If the problem is found to be in the inner ear, adjustment of the jaw and other facial bones will be performed. This not only assists with vertigo, but aides in unblocking the ear canals, thus reducing the frequency and severity of ear infections. An adjustment to the cervical spine may also be very helpful to ensure that the spinal nerves are not pinched or entrapped. Additionally, a chiropractic consult can help determine and correct any dietary or nutritional causes for your vertigo.
If your vertigo is due to other causes, positioning maneuvers usually result in improvement, particularly in older patients. Chiropractors like Dr. Weigle from Absolute Health Chiropractic are skilled in using these maneuvers to restore equilibrium and a proper sense of balance to vertigo patients. Again, a cervical spine adjustment is useful in correcting central vertigo issues.
If you are having dizziness, your chiropractor can help. Natural chiropractic techniques offer comprehensive treatment for vertigo without the risk of side effects. These techniques are also extremely effective. A series of cases published in 2013 showed that patients with vertigo experienced a decrease in their symptoms after treatment with chiropractic maneuvers. Spinal adjustment can also be of great benefit. While it may seem odd to the layperson to manipulate the spine for balance issues, the entire central nervous system is interconnected. As the father of medicine, Hippocrates, said, "When in sickness, look to the spine first."
---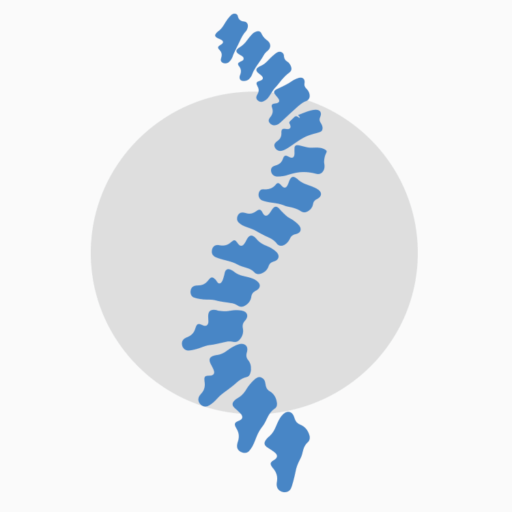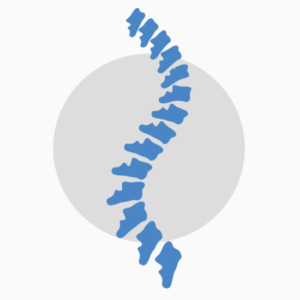 Chiropractor Dr. Weigle | Absolute Health Chiropractic – Vertigo Treatment Chiropractor in Gainesville, FL | 4110 NW 37th Place, Suite D | Gainesville, FL 32606 | (352) 377-7373 | Map & Directions